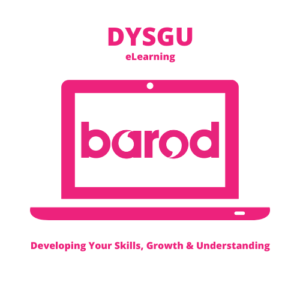 DYSGU (Developing Your Skills, Growth and Understanding) is Barod's eLearning Platform.
We provide a range of learning courses to staff and volunteers via eLearning, as well as key packages which share specific campaign messages with our partners in other organisations via our open courses.
OPEN COURSES AVAILABLE
Grey Matters Part one and part two – two courses to help professionals understand more about Alcohol Related Brain Damage (ARBD) and to find out what they can do to support those who have or may have ARBD
This package is available until 31st October 2020 as part of a campaign funded by Think Wise Age Well.
To register to access these courses visit the DYSGU website