Services for Individuals
At Barod, our friendly, trained workers operate across most of South and West Wales, providing support to individuals affected by alcohol and drugs, and their friends and family. The support and information we provide is free, confidential and non-judgmental.
Barod specialises in substance use support for both adults and young people.
See our Where to Get Help pages to find out more about where we are and what we do.
Professionals
If you are a professional working with somebody who uses drugs or alcohol, we can provide you with advice and support.
From training and policy development advice, to joint awareness raising campaigns and events, we want to support other organisations to understand the complexities of substance use and how to support their service users.
See our training and resources pages for more information.
Below you can find some of our latest strategic documents, including our most recent annual reports, and our 2021 and onwards strategic statement, 'Building a Better Barod'.
Barod Awards

Barod are proud to be a GOLD Investors in People Award organisation. The IiP Award recognises our high level of commitment to our staff and to development.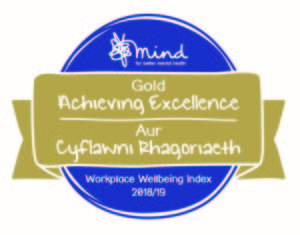 Barod was very pleased to receive the GOLD Award 'Achieving Excellence' in Mind Workplace Wellbeing Index. The Index highlights the commitment of organisations to their staff wellbeing, particularly around Mental Health. We have a range of existing and new initiatives to help staff to improve and maintain positive mental health.