UPDATE: Live virtual exhibition to showcase all the entries from the 2020 competition, including the announcement of the winners – Wednesday 24th February 2021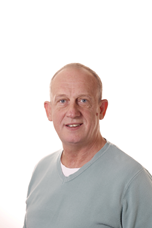 Barod are pleased to announce the return of the Mike Parry Art Award competition. Mike was one of our colleagues who sadly passed away in January 2019. He was a gifted artist, but he was also a wonderful art teacher. He worked tirelessly with our service users to find their inner Picasso, Van Gogh or Pollock and to enable them to use art as a way to making positive changes, increase their confidence and improve their health and wellbeing. In Mike's memory, we launched the first art award competition last year in his name. To check out the 2019 competition and for inspiration, please click here.
Considering the coronavirus pandemic, this year's theme is based on 'Life in Lockdown: Art in Isolation'. This theme will capture what people's experience has been of the coronavirus lockdown. If you have been in substance misuse services, past or present anywhere in Wales, you will be able to enter this year's competition. We will accept all types of art, from paintings and drawings to sculpture and photography or poetry.
This year we will have three different categories: Young People (up to 18 years old); Adults; and Group, each of which will have their own separate winners. The winners will receive vouchers for art supplies. All entries will also be displayed at an exhibition in the Autumn, and if consented, be part of an auction. Any funds raised from the auction for each piece, will be donated to an art group of the artists choice.
How to enter
There are two ways to enter:
You can enter by downloading the entry form below and send a digital photograph of your art piece, along with the completed form, to info@barod.cymru
Or you can click here to submit your entry via our dedicated Survey Monkey entry form
The deadline for all submissions has been extended to Friday 30th October 2020. Any entries submitted after this date will not be considered. Please read the Terms and Conditions as well as the entry criteria, both available below via download, prior to the submission of your entry.
We want submission to this competition to be accessible for all. Therefore, if you are unable to get hold of any art supplies to complete your piece, please get in touch with us via info@barod.cymru and we will endeavour to support you as much as we can. Also, if you have any issues downloading any of the forms below, please contact us via info@barod.cymru and we will be more than happy to send you the requested form(s) via email.