We are delighted to announce Huw Thomas has been appointed as Barod's new Director of Operations.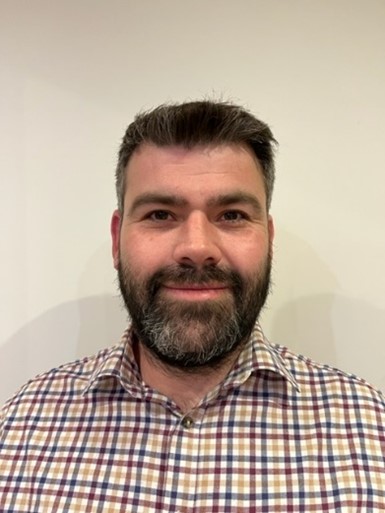 Huw has an extensive background in delivering substance misuse services to adults, children and young people in the South Wales area. In his early career, Huw joined the Integrated Offender Management Unit within the Probation Service, working to provide holistic support to priority prolific offenders. He has worked in a number of front-line drug worker roles within community services and the criminal justice sector, delivering harm reduction and recovery work. He subsequently worked for Barnardos, where he developed his experience within children and young peoples' (CYP) services, and his knowledge of CYP development.
Huw is joining Barod from Pobl, where he developed an integrated pathway for substance misuse homelessness services, and formed a special interest in innovative counselling and assertive outreach. Huw held positions as Chair of Cardiff and Vale Harm Reduction Working Group and Co-Chair of the Newport Child Sexual Exploitation Forum. He collaborated with the University of South Wales (USW) on alcohol related brain damage research projects, to develop a training package and screening tool which has been nominated for a USW Impact and Innovation award. He is a firm advocate of multi-disciplinary working and integrated services. In his personal time, Huw enjoys mountain biking, walking with his Wirehaired Vizsla (Riley), and rugby.
Sian Prior, Barod's current Director of Operations, will be enjoying a much deserved retirement come the start of April. Sian has be instrumental in the development of many Barod services over the last six and half years and will be sorely missed. However, we wish Sian all the best for the future and cannot thank her enough for her commitment and innovation during her time with Barod.