It's October 2018: the wind in the air is getting chillier and a game-changing law has come into effect: recreational cannabis use is now legal all over Canada for adults. Many people rejoice, because although cannabis use was previously tolerated, legalisation brings interesting implications (hello, new competitive market, lowered prices, and easier access to quality weed!). After all, using cannabis is a fun hobby that for many, does not necessarily translate into scary consequences such as hospitalizations or experiencing psychotic episodes.
However, hearing of the legalization, certain researchers and clinicians brace themselves for the next steps, wondering how best to help the vulnerable populations they work with—for example, young adults or people experiencing psychosis (for example, through schizophrenia or bipolar disorder with psychotic features). Cannabis use in these vulnerable populations tends to lead to higher chances of experiencing negative consequences from their cannabis use, and the experts are all too aware of the lack of effective therapeutic programs on the market, and the need to accelerate research efforts to develop targeted programs that can help address problematic cannabis use.
Let's take the example of people with psychosis, and what we have to offer them if they are experiencing negative consequences from their cannabis use (my field of expertise). Young people already experiencing psychotic episodes have to deal with debilitating symptoms such as hallucinations, affected cognitive abilities, delusions. Adding cannabis use to this mix is linked to higher chances of: experiencing more severe psychotic symptoms, lower quality of life, hospitalizations, suicidal thoughts, etc.[1] As some kids might say: not cool. Further, cannabis use is common in people with psychosis. A recent study of North Americans found that, proportionally, almost twice as many people with psychotic disorders (44%) used cannabis in the past year compared to those without mental health issues (25%)[2]. Complicating matters further, few programs that focus on cannabis have been tested for people with psychosis, most emphasizing abstinence (AKA zero consumption). However, none have shown clear success in addressing problematic cannabis use in people with psychosis [3-5]. While recommendations and guidelines based on best practices exist,  the perfect solution for dealing with harmful cannabis use continues to escape us.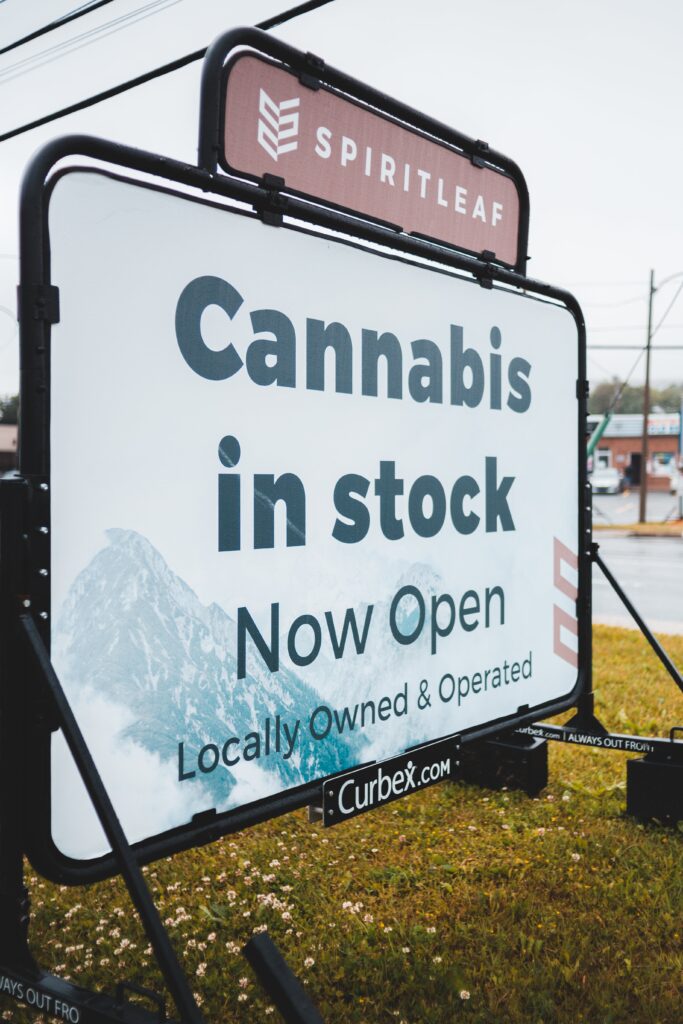 Image source: pexels.com
So, what to do?
While complete abstinence is the only surefire way to avoid related harms, this approach may not suit everyone. For starters, there are many people who enjoy using cannabis, be it for the associated high, the social nature of this activity, or many other reasons; these individuals may be more than willing to accept the risks associated with their use. If these individuals wanted to avoid or reduce harms related to their cannabis use, a more-intensive option such as an abstinence-focused program may not be the right call for them. Further, abstinence-focused programs may not be the right fit for those who are still unable to commit to such goals.
In light of continuing cannabis use (and harms) in vulnerable populations, calls from governments, researchers, clinicians and people who use cannabis have urged the exploration of harm reduction interventions as flexible and alternative solutions to this important societal problem [6-11].
What is harm reduction, you might ask?
Harm Reduction is like the Fun Auntie, sister of Abstinence—both have the individual's best interest in mind, but use different approaches. Abstinence tackles cannabis use head-on, trying specifically to reduce a person's cannabis use to zero, as this can lead to better physical and mental health. Harm Reduction (AKA your Fun Auntie) understands that some people may not be willing to aim for abstinence, and instead, turns the attention to other goals that can still help reduce the risk of harms. These goals may focus instead on well-being, psychological and social functioning, etc. For example, she might encourage switching to products with lower THC (=lower risk of psychotic episodes), setting a limit on how many hits of a joint are taken at a party (=less risk of overdose), or avoiding using cannabis within 6 hours of driving (=less risk of being in a motor vehicle accident and legal problems). She might also encourage gradually replacing that cannabis hobby with something else that seems mega-fun and less risky, like playing soccer, to promote better coping habits.
This Fun Auntie is alive and well in other substance use fields, as a complementary solution for people who continue to use drugs. For example, a meta-analysis of 14 studies reported that pharmacy-based harm reduction programs for people who inject drugs resulted in 50% less odds of sharing syringes (a risky health behavior associated with transmission of infectious diseases) compared to no intervention at all [12].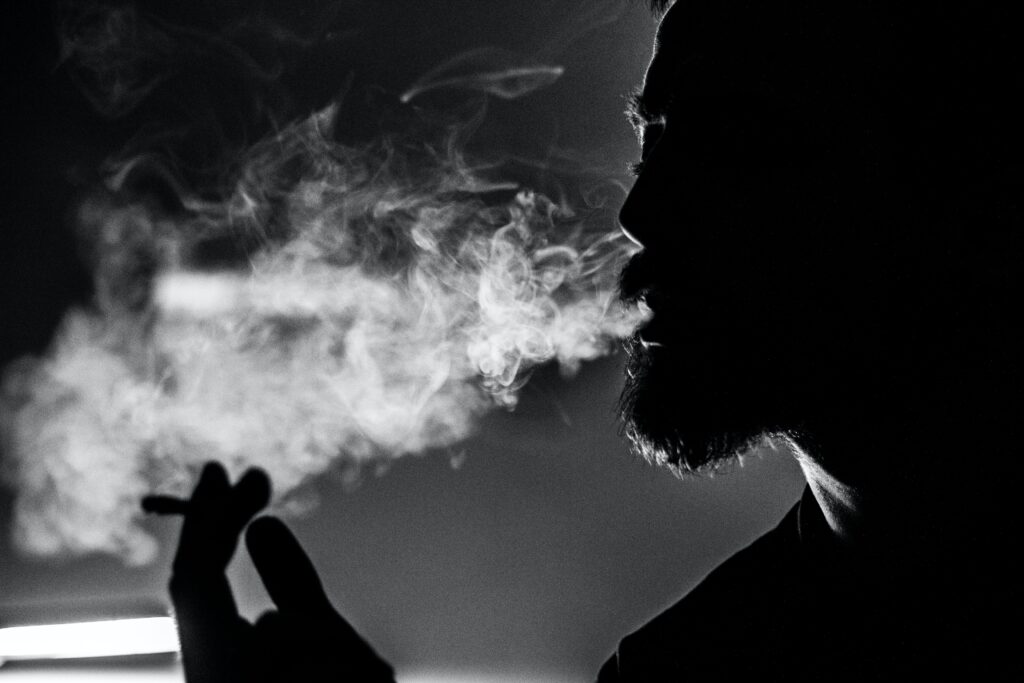 Image source: pexels.com
What about the cannabis field?
Well, tested cannabis harm reduction programs are still very limited, but promising initiatives do exist, such as the Marijuana eCHECKUP TO GO for college students, which has demonstrated preliminary support for addressing problematic cannabis use in this population [13]. However, overall cannabis harm reduction programs are still very new, with the majority of existing initiatives still a work in progress, such as our upcoming CHAMPS program for individuals with psychosis, which is delivered through a mobile app (no results yet) [14]. Evidence-based guidelines promoting safer practices for cannabis use have also been recently published [15, 16], although studies have not tested whether such initiatives can help people with problematic cannabis use live their best lives.
For those who see the glass half-full (you know who you are!), it may be heartening to witness the emergence of novel, creative initiatives, especially in light of the continued calls from the public, the researchers, and the governments for more harm reduction initiatives. This shift represents an important change in how we approach cannabis use, moving beyond advocating only for abstinence to embracing complementary, alternative solutions that can enhance the well-being of those seeking help. On the other hand, for the glass half-empty individuals, the status quo may be alarming, given the lack of available effective programs, and the harms associated with continued cannabis use for certain groups of people.
What is clear, regardless of the glass you are drinking from, is that our work is far from complete. It is clear that we need a whole toolkit of strategies to help people with their different cannabis-related goals. This kind of help cannot only be offered using a one-size-fits-all approach. Instead, we should drive research efforts towards exploring a variety of evidence-based programs, which are flexible and adaptable to the different needs of individuals, as my team advocated in this editorial [6]. Doing so has the potential to make treatment options more inclusive and hopefully, bring more doses of well-being to the lives of those dealing with negative consequences from their cannabis use.
Stephanie Coronado-Montoya is a PhD candidate in psychiatry and addiction at University Of Montreal. Her projects focus on harm reduction interventions for people with psychosis who use cannabis. She trained in psychology at the University of Florida (BSc) and in psychiatry at McGill University (MSc). Ms. Coronado-Montoya is also the creator of "The Brain Diaries", an Instagram account that aims to translate mental health and addiction research to a non-scientific audience. This project has received local awards and grants from the provincial government and other sources to support it.