The landscape of substance use in Wales has evolved significantly over the years, with smoking and vaping emerging as two prominent choices among individuals seeking nicotine consumption. As we delve into the complexities of these practices, it becomes essential to inform, educate, and challenge existing perceptions in the substance use field.
For decades the smoking epidemic has held society in a vice like grip, with its allure often reinforced in movies, advertisements, and popular culture. While significant progress has been made in tobacco control, it remains a challenge to address deeply ingrained intergenerational cycles of smoking.
Smoking is the leading cause of preventable deaths globally and a significant public health concern in Wales. Despite awareness campaigns, smoking is still responsible for the deaths of over 5,000 people in Wales every single year. The harmful effects of smoking are well documented with 7 out of 10 lung cancer cases in Wales, linked to tobacco use. The impact reaches beyond the individual smoker, affecting families, communities, and healthcare systems, with a devastating effect on our environment as over 5 million cigarette butts are discarded daily in Wales.
The risks associated with tobacco use are not limited to lung cancer but also include heart diseases, respiratory disorders, and various other health complications. The economic burden of smoking is substantial, with healthcare costs and lost productivity placing strain on society, as well as private costs to individuals, with 20 cigarettes per day costing around £3,500 annually. Smoking remains a pervasive public health challenge, deeply entwined with a myriad of health, social, and economic issues in society.
Smoking is a major contributor to a range of health problems, including lung cancer, chronic obstructive pulmonary disease (COPD), heart diseases, stroke, and respiratory disorders. Moreover, smokers have a significantly higher risk of developing severe complications from respiratory infections, such as influenza and pneumonia.
Apart from the staggering health toll, smoking also exacerbates social inequalities, disproportionately affecting disadvantaged communities where smoking rates tend to be higher. This disparity results in increased burdens on healthcare systems and economic productivity. In Wales, smoking-related costs, including healthcare expenditures and lost productivity, are estimated to be in the billions of pounds annually with the costs to NHS Wales alone being over £300 million per year.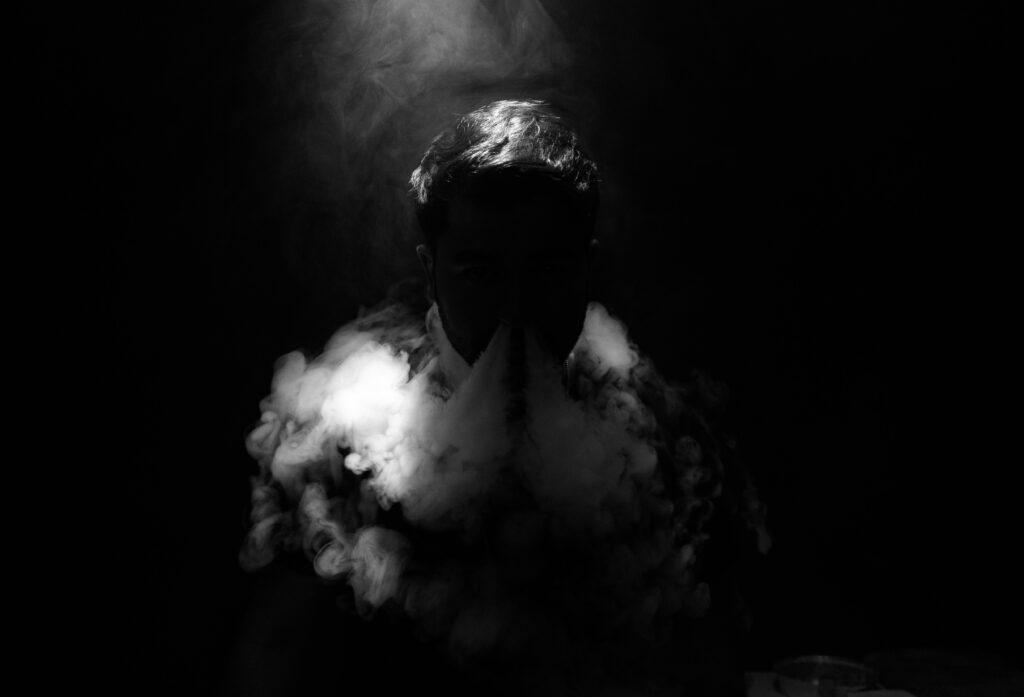 Image source: Unsplash.com
In recent years, vaping has gained popularity as an alternative to smoking; available for over a decade vapes are now the most popular quitting aid. While vapes have the potential to reduce the harm associated with combustible tobacco, the vaping landscape is not without controversy.
Vaping devices operate by heating a liquid containing nicotine, generating a vapor that users inhale. Legal and regulated vapes consist of a specific set of ingredients, including: nicotine, water, batteries, Vegetable Glycerine derived from soybean, coconut, or palm oils and commonly used in food and cosmetics, Propylene Glycol – a synthetic food additive known for being colourless, odourless, and possessing a slightly sweet taste, and lastly, Natural & Artificial Flavors, akin to those employed in baking.
Vaping's long-term health effects are still under ongoing research, while it serves as a crucial harm reduction tool for current smokers, it is important to acknowledge that vaping is not entirely risk-free. Scientific research on vaping's long-term effects is limited, but it has been established that vaping is far less harmful than smoking tobacco, which contains over 9,000 harmful chemicals. Thus, vaping should be used exclusively as a smoking cessation tool and never by non-smokers or youths. Additionally, a yellow card system is in place to report any adverse effects from vapes, with 340 reports submitted thus far. Comparatively, second-hand smoke exposure has led to around 5,000 annual child hospital admissions, whereas in 2022, only 40 hospital admissions for vaping-related disorders occurred among young people aged 19 or under, equating to one admission for every 125 admissions for second-hand smoke exposure.
Legal vapes sold in the UK stand as some of the most meticulously regulated items globally, with stringent measures implemented since 2017. These rules entail that all producers of e-cigarette and refill container products must undergo a thorough notification process with a regulatory body before their products can be introduced to the market. Testing protocols are in place to ensure that each product meets and complies with the necessary regulations. Moreover, to safeguard public health, specific ingredients like colourings, caffeine, and taurine are prohibited from use in these products.
Furthermore, the regulatory framework extends to encompass importers and manufacturers, obliging them to bear the responsibility of funding the collection and proper disposal of used vapes through local authority household waste sites, as well as facilitating the return of products to retailers and internet sellers. Not stopping there, additional regulations are imposed, specifically addressing the safety aspects of vapes, including electrical components, batteries, and packaging materials.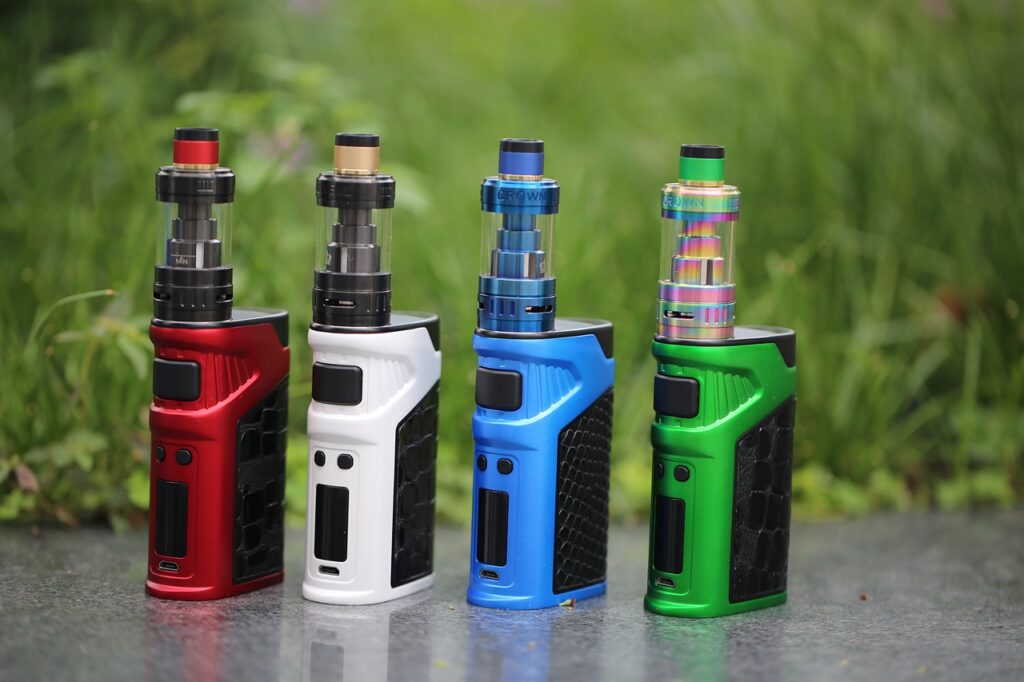 Image source: pixabay.com
However, despite these strict regulations governing legitimate vapes in the UK, there is a pressing concern surrounding the proliferation of illegal and untested vapes in the market. According to recent reports, a staggering 260,000 illegal disposable vape units have been recently seized in Wales, with a noteworthy majority of 231,920 units intercepted at an inland border facility. The remaining 26,024 units were confiscated from various retail premises. These illegal vapes were discovered in 17 out of the 22 local authorities in Wales, specifically from 134 retail locations, encompassing vape shops, convenience stores, market stalls, and even vehicles.
Of particular concern is the finding that illegal tobacco and vapes are frequently identified at the same premises, raising alarm about potential underground markets and illicit distribution networks. The prevalence of such illegal activities highlights the need for robust enforcement measures to combat the circulation of unregulated and potentially harmful vaping products.
The issue is further compounded by the ease with which vapes can be manipulated to include THC, particularly in unregulated vaping liquids. Of particular concern is the presence of cannabis oil with high THC levels, defined as a Class B Drug under the law. Alarmingly, testing conducted by WEDINOS (which is a body funded by Welsh Government and provides a framework for testing psychoactive substances and combinations of drugs) in 2020-21 exposed a worrisome 46% of vape liquids submitted containing synthetic cannabinoids, which are a shocking 100 times more potent than their natural counterparts. These findings underscore the urgent need for heightened vigilance and stringent measures to combat the influx of illicit vapes and safeguard public health and safety. Striking the right balance in regulating vaping products is necessary to ensure safety while still providing smokers with viable alternatives.
Nicotine products should be kept away from young children, although overconsumption is rare and may result in minor symptoms like vomiting. Nicotine Replacement Therapy products are approved for smoking cessation, even for children aged 12 and over, as well as pregnant individuals.
There is no strong evidence to suggest that vaping acts as a gateway to smoking, as smoking rates haven't increased with the rise of vaping. Vaping is generally less addictive than smoking, with most young people who try vaping not getting addicted to nicotine. Unlike cigarettes in the past, vaping products are subject to extensive research and regulation from the outset, reducing the risk of unknown health consequences.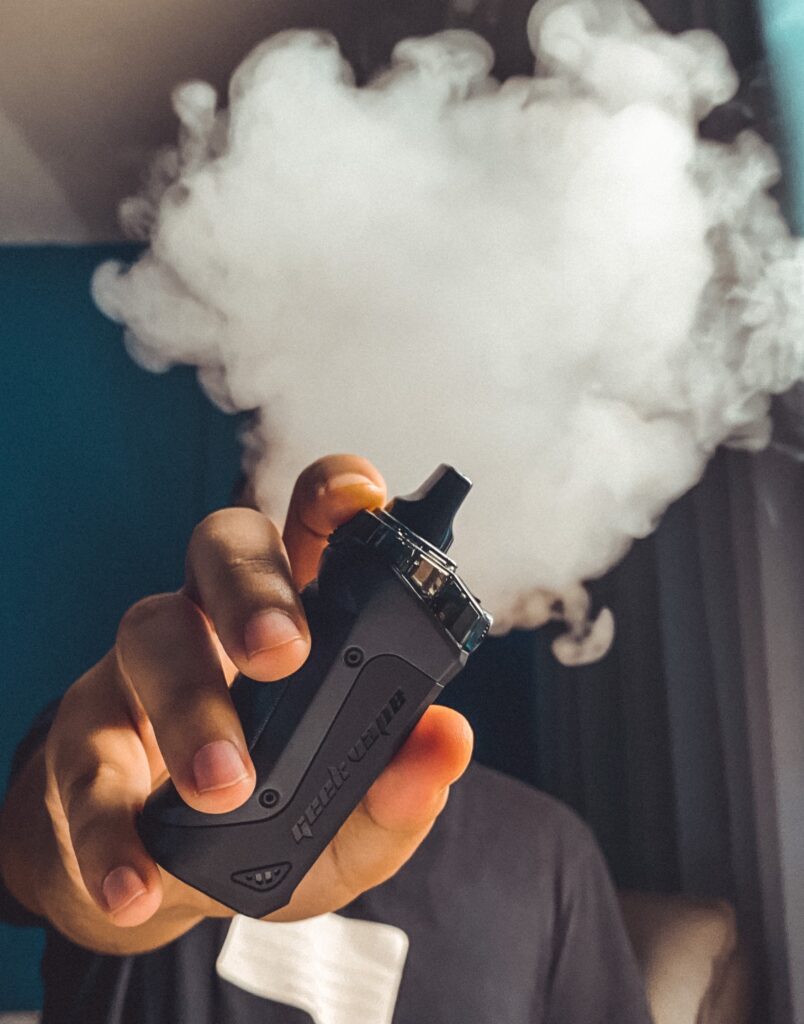 Image source: pexels.com
As we navigate the substance use landscape in Wales, we must strive to empower individuals to make informed choices. This involves supporting smokers who want to quit, offering access to evidence-based cessation services, and encouraging the responsible use of vaping for those looking to transition away from smoking. Providing comprehensive information on smoking cessation resources, including counselling, nicotine replacement therapies, and support groups, can guide individuals in their quit journey: It can take an average smoker around 30 attempts to quit for good – and this means they explore various methods and vaping is one of the most popular and successful options.  Equipping healthcare professionals, educators, and community leaders with accurate information about smoking and vaping is vital in promoting responsible practices and reducing harm.
In conclusion, addressing the substance use landscape in Wales demands a comprehensive and multi-faceted approach. To effect positive change, we must be equipped with evidence-based knowledge, engaging in education and open discussions. By challenging prevailing norms and embracing harm reduction strategies, we can significantly enhance public health outcomes. Empowering individuals to make informed decisions concerning smoking and vaping is pivotal in creating a healthier society. Through collective efforts and a commitment to informed action, we can pave the way for a more responsible and healthier approach to substance use in Wales.
Tirion Meredith is a qualified high school teacher. After a 12-year career working in various schools and colleges across South Wales, Tirion transitioned to ASH Wales. In their current role as Project Delivery Leader, Tirion is responsible for developing and delivering informative and educational resources on smoking and vaping. If you would like more information and advice about how to quit smoking, please visit ASH Wales.